Are you unhappy with the appearance of your smile? Cosmetic dentistry to the rescue!
Posted by KARE DENTAL on Oct 16 2019, 12:26 AM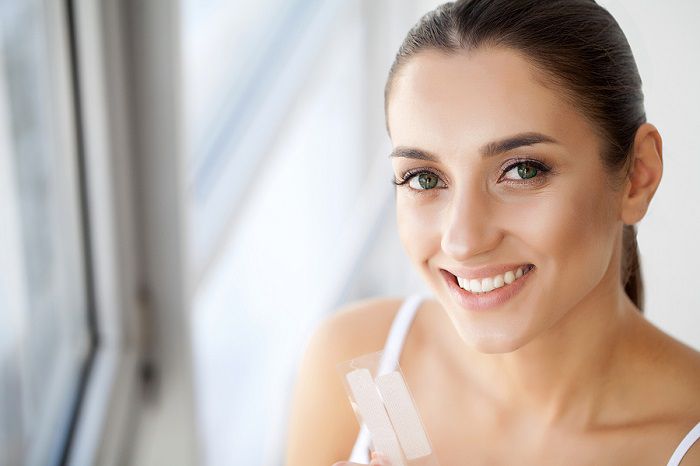 A beautiful smile is known to be one of the main traits of confident individuals. It allows people to talk and interact with others in a more confident and comfortable way. But, not all of us are lucky enough to have a flawless smile that attracts a lot of compliments. Your Redwood City dentist, Dr. Trinh can offer her patients the perfect solution to such issues related to the aesthetics of one's smile in the form of cosmetic dentistry.
Common issues affecting teeth aesthetics
Broken teeth
Chipped teeth
Missing teeth
Naturally misshapen teeth
Malocclusion
Gum diseases
Receded gum line
Worn out teeth
Discolored teeth
Excessive gaps between adjacent teeth
Cavities
How can cosmetic dentistry help?
Redwood City dentist, Dr. Trinh offers several cosmetic treatment procedures that are primarily aimed at enhancing the appearance of one's smile. Some of the procedures also improve the functionality of the mouth by strengthening the teeth and preventing their failure. Here are some of the common cosmetic procedures that you could benefit from.
Dental implants: Implants are the best solution to replace missing teeth as they are fixed to the jawbone. They offer a life-like appearance and amazing strength, making them the go-to solution when patients want to restore their missing teeth.
Bridges: Bridges are simple tooth restoratives that do not require surgery to be bonded in place of the missing tooth. They look exactly like natural teeth in terms of color, shape, and texture, and also function like natural teeth.
Crowns: Dental crowns are placed on teeth that are too weak, worn out, cracked, chipped, or broken. This allows the dentist to restore them to their ideal function and aesthetics.
Composite bonding: Bonding includes the application of composite resinous material on the surface of teeth to get rid of the surface imperfections. Issues such as minor cracks, receding of gums, misshapen teeth, chipped teeth, excessive spaces between teeth, etc. can be treated using bonding. The resin can be customized to perfectly match the appearance of the natural enamel, making it indistinguishable.
Teeth whitening: Discolored teeth affect the aesthetics of one's smile massively. People who have stained teeth often feel too embarrassed to even smile in front of others. We can help you get rid of stained teeth using our customized teeth whitening solutions.
Orthodontics: A crooked smile can attract all the unwanted attention and lead to a lot of embarrassment. But, orthodontics helps patients with malocclusion get a straight smile that they can confidently show off. Patients who get orthodontic treatment often say that their facial aesthetics and confidence levels have changed massively.
Cosmetic dentistry consists of many other treatment procedures that are minimally invasive and bring about a considerable change in the patient's facial aesthetics. Reach out to our Redwood City dentist, Dr. Trinh and we would guide you further with the best treatment plan to help you with your condition. Call our office at (650) 260-2600 or schedule an appointment online to consult Redwood City dentist, Dr. Trinh.