ClearCorrect
Posted by KARE DENTAL on Oct 3 2019, 08:56 AM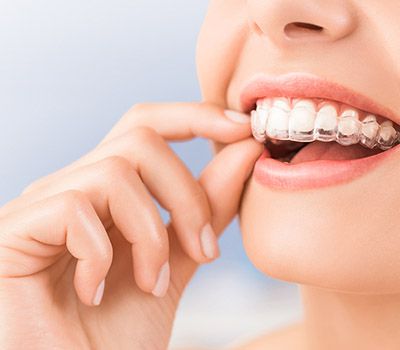 Orthodontics is a specialty of dental science that primarily involves reshaping crooked and misaligned teeth. The specialty focuses on treating orthodontic deformities of the mouth such as bite problems, teeth misalignments, crooked or narrow teeth, and unnecessary spacing or gaps. 
We all long for a straight and beautiful set of teeth. With new and advanced research, the engineers who design and create orthodontic devices have devised new methods to straighten the smile with the help of clear aligners that are much more comfortable and easy to use. Modern orthodontics introduce ClearCorrect which is a smooth, thin, translucent, custom-made aligner that easily fits into the shape of your teeth. 

The Process of Straightening Teeth With ClearCorrect
During the first appointment, Dr. Trinh would carefully examine the patient's teeth. The dentist would take a series of X-rays and impressions to diagnose the patient's orthodontic condition. If the orthodontic condition is related to straightening the teeth, the dentist would advise orthodontic devices to treat the same. ClearCorrect is made of a thermoplastic material which makes it a comparatively simpler and hassle-free method of straightening teeth. 

As you begin to wear your custom aligner, it gently moves your crooked teeth by applying a slight amount of pressure to the enamel. The patient would be advised to visit the orthodontist once every few weeks. This would allow the orthodontist to examine the patient's progress. 
Advantages of ClearCorrect
Straightening your teeth with ClearCorrect has several benefits:

Non-metallic in nature 
Smooth texture
Comfortable to use
No metallic wires and bands
Removable
Easy to maintain oral hygiene
Orthodontic Care That You Deserve
ClearCorrect is changing smiles and helping patients achieve their straight set of teeth with ease and comfort. With ClearCorrect, your orthodontic treatment can be customized to suit your lifestyle that wouldn't interrupt your day-to-day activities. At KARE Dental, we take your dental concerns seriously and customize treatment plans to give you the best dental care service. Call our office or request an appointment with us today for your personalized consultation.