Cosmetic Dentistry
Posted by KARE DENTAL on Oct 9 2019, 06:59 AM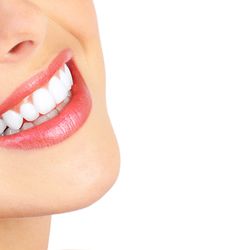 Your smile is the best feature that you project. It helps you to reflect and express yourself. With a beautiful smile, nothing should be able to stop you from doing that. To understand what may be aesthetically affecting your smile, it is important to consult with a cosmetic dentist. With emerging cosmetic dental solutions, more and more patients are finding a reason to smile. At KARE Dental, we give special attention and importance to our cosmetic dental procedures as it directly impacts your appearance and self-confidence. 
Popular Cosmetic Dental Solutions For An Attractive Smile
1. Teeth whitening
Staining of the teeth is a common dental condition. It could change the color of your enamel giving it a dull appearance. Teeth whitening is a cosmetically approved, standard dental procedure that restores and enhances the color of the enamel. Our practice offers both in-office and take-home teeth whitening services.
2. Dental fillings
Fillings can provide both cosmetic and restorative solutions for your teeth. It helps treat cavities. The most popular filling material is composite fillings. Other types of fillings include porcelain inlays. onlays, and crowns.
3. Veneers
Thin shells of ceramic or composite may be bonded to the visible portion of your teeth to cover minor to moderate problems such as cracks, chips, or stains.
4. Enamel Contouring
This procedure helps reshape slightly disoriented or uneven portions of the enamel. It is done by contouring the outer layer of the teeth. Enamel contouring helps improve aesthetics.

Your journey to a brand new smile begins with a consultation at KARE Dental. Dr. Helen Trinh is an expert in providing patients with customized treatment plans. Call our office today to know more about our cosmetic dental solutions or request an appointment online.