Dental Crowns: A Do-Over That You Need
Posted by KARE DENTAL on Nov 13 2019, 02:23 AM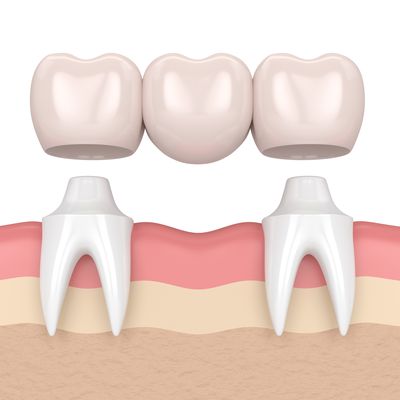 Your smile is the most powerful key that you hold. It's the first feature that people notice about you while you talk and laugh. Sometimes, a missing tooth may just be the only reason that stops you from confidently speaking and expressing yourself. But that need not be the case as dental crowns can help replace your lost teeth. Dental crowns are highly recommended as an alternative to missing teeth. Let's read on to find out more about crowns!

A crown for your winning smile!
Dental crowns are custom-made ceramic caps that can be bonded to a portion of your gums and jawbone where teeth are missing. They look and function just like natural teeth - but are way better!
Crowns can be of many types, where ceramic or porcelain crowns are the most recommended ones. They can restore broken, chipped, worn-out, decayed or discolored teeth. 
Our Redwood City Dentist, Dr. Trinh explains what you'll need to know before getting dental crowns.
Getting your dental crown
Generally, it takes two visits to the dentist's office to get your customized dental crown. During your first visit with Dr. Trinh, our Redwood City dentist would examine your jaws, take suitable impressions that would help Dr. Trinh understand your requirement and generates a plan that would suit your specific needs. 
During your second visit, the dentist would set the dental crown in place with the help of dental cement or adhesives. Crowns are fixed restorations that make it stable and durable. 
A unique technology known as CEREC helps design, fabricate, and place the same-day crowns just in a single appointment. Visit our Redwood City dentist, Dr. Trinh to find out more about this advanced technology.
Advantages of Dental Crowns
Dental crowns are excellent restorative dental alternatives that help restore both the form and function of your teeth. Your Redwood City dentist, Dr. Trinh would ensure that every newly designed tooth looks and functions like natural ones. 
Restores Form: Crowns are made of teeth-mimicking material that closely matches the color of your teeth. They rarely stain and can give you a fuller smile.
Maintains Function: Wearing crowns to replace missing teeth structures ensures that your newly restored teeth are kept from damage and decay. It ensures comfort and longevity as well.
Visit our Redwood City dentist, Dr. Helen Trinh to know more about ways to restore your beautiful smile. Call our office or request an appointment today!