What works better, Invisalign or Traditional Metal Braces?
Posted by KARE DENTAL on Nov 25 2019, 03:13 AM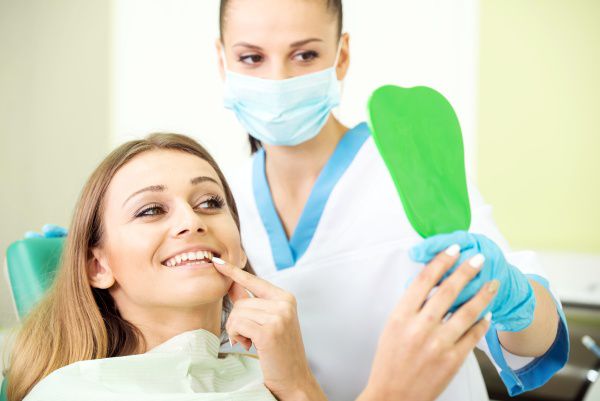 When you go in for straightening your teeth, it is not only giving you a beautiful smile, but there is a lot more than you're fixing to better your oral health. They help align your teeth, jaw and correct your bite. Moreover, straight teeth are easier to clean which helps keep cavities at bay.

There are two kinds of contraptions that help in straightening your teeth: traditional metal braces and Invisalign. Both serve the same function, the only difference is the process of how they straighten teeth. 
Traditional Metal Braces
This is the typical picture that comes to mind when one thinks of braces. The metal brackets of the braces are attached to the enamel of each tooth. The wire is then maneuvered through the bracket which is used to mold and shape the teeth over time.
Invisalign
These are clear plastic trays that help in aligning the teeth. The aligners are customized for each patient after a 3D scan is done of the mouth. The customized aligners are then used to move teeth in small steps until correct positions are reached. They can be worn and removed according to the convenience of the patient.
Upside and downsides of traditional Metal Braces
Treatment time:Since metal braces once applied are irremovable, the treatment process is much quicker as compared to Invisalign. They are worn for about 2 years continuously for optimum benefits. This works best for patients who may not have the self-disciple of keeping their Invisalign on for a long time.
Cleaning: When it comes to braces no special provisions need to be made for cleaning teeth, regular brushing, flossing works fine to ensure good oral health.
Effectiveness: Patients with complex dental issues may want to consider this option.
Cost: Braces are comparatively less expensive compared to Invisalign.
One of the biggest downsides of braces is that may not be good for people in contact sports like rugby, the metal can possibly damage tissue upon forceful contact.
Upside and downsides of Invisalign
Removable and comfort:This is perhaps one of its biggest benefits that the trays can be removed, especially during eating and drinking and prevents the situation of food getting stuck in teeth. It also the mouth to relax and is more comfortable than braces which can cause mouth sores.
Appearance:A lot of patients especially adults prefer this to help straighten their teeth. This contraption almost appears invisible as compared to the prominent sight of the braces. 
Treatment time:Depending on the needs of the patient, these are meant to be worn for a few hours in a day over a span of months. The duration of treatment would be solely based on the individual case.  
Cost: Invisalign on an average cost more than traditional metal braces
When it comes to downsides of Invisalign it is mostly about its upkeep. The plastic trays need to be cleaned in luke-warm water which must be done post eating or drinking. In addition to this, sometimes when patients may have back tooth bite issues or are required to rotate their canines and pre-molars this may not be the best-suited treatment.
Reach out to our Redwood City dentist, Dr. Trinh and we would guide you further with the best treatment plan to help you with your condition. Call our office at (650) 260-2600 or schedule an appointment online to consult Redwood City dentist, Dr. Trinh.